Our excellent reputation is built on our clients' experiences.
The testimonials below are just a sampling of the many wonderful letters that we have received from our satisfied clients.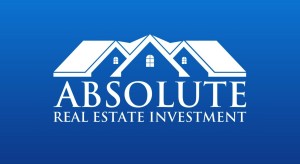 You were an absolute pleasure to deal with during this transaction. I called a couple other people and all of them just gave me a price. Before you gave me a price you asked me my needs. You are the only one who did that. Thanks for your flexibility.
— Melissa A., Clifton Heights
Thanks for everything. From the attorney you recommended to getting the township off our back. I hope to repay you by recommending you to anyone and everyone I meet.
— Kevin P., Malvern PA
My estate attorney told me that you're the best and have been around a long time. Once I met you I knew you were my guy. The best was an understatement. I have bought and sold several properties before, but it was never ever that easy.
— Joseph H., Havertown PA
I cannot thank you enough for saving my credit and cleaning up the mess after I lost my job. As I told you before I called a bunch of we buy "House's Guys" and you were hands down the best.
God Bless you.
— Connie S., Philadelphia, PA
Thank you for being so flexible with us during the sale of our home. I will recommend you to anyone I know looking to sell their property.
— Nancy P., Springfield, PA
Thanks again for taking care of everything for the sale of my parent's property. My brothers and I are so thankful for you. You did exactly what you said you were going to do, when you said you were going to. We still can't figure out how you closed in 5 days. You're amazing!
— Frank C., Ardmore PA'